Questions to Ask When Choosing Cemeteries in Waterbury, CT
When it comes to cemetery, pre-arrangement, and catholic funeral planning services, the Archdiocese of Hartford is unrivaled. With multiple decades of experience, we have been serving families in Waterbury, CT, with the highest quality services. We are proud to offer a wide range of services tailored to each family's needs. Whether you are looking for traditional burial services or more personalized services, we can help. We also offer a variety of options for pre-arrangement and catholic funeral planning, so you can be sure that your loved ones are taken care of in the best way you want. Contact us today at (203) 239-2557 to learn more about us and our services.
Undoubtedly, it can feel a bit daunting to be charged with the tasks related to final arrangements for someone you love deeply. A critical part of this process includes your needs surrounding cemeteries in Waterbury, CT. Here you will find some starting points and questions you'll want the answers to as part of your selection.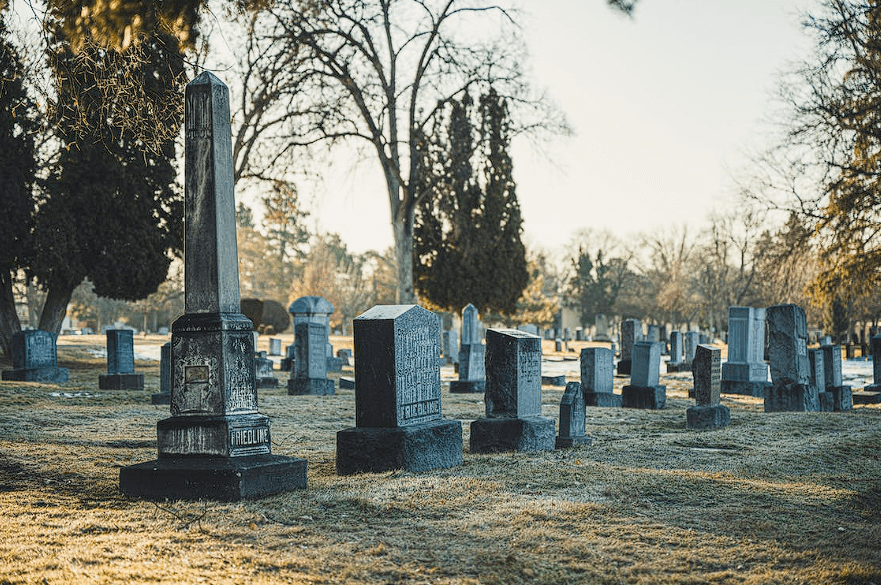 How Will the Body Be Placed for Final Placement?
To find the best site possible, you'll first need to know if you are looking for in-ground burial or above-ground placement. Both intact and cremated bodies can be accommodated with burial style, depending on what is available at your cemetery. Once you have decided if you are using a casket or if the body will be prepared for inurnment through cremation, and if you prefer above or below-earth placement, you will know what burial site you need.
How Much Does Location Matter?
It is worth taking at least a little time to think about if the location will be accessible to those attending the burial service and to those who may benefit from visiting the grave from time to time. Ideally, you will also choose a setting that you find tranquil to invite a safe space to grieve, connect with your departed loved one's memory, and can find a measure of comfort. You'll also need to choose the specific burial site within the cemetery. If you know that you'd like multiple plots at the same place, purchase them at the same time if possible.
Is the Style for Grave Marking or Décor I Like Permitted?
State laws regulate all burial and memorial parks or cemeteries. These laws protect consumers and the deceased who cannot speak for themselves. Each cemetery may also have a list of rules governing its space's use. For example, if you want an ornate, high-profile headstone, select a grave site that will permit that type of marker. Seasonal décor may not be allowed or only permitted during certain times of the year.
Who Cares for the Maintenance of the Grave?
There is no right or wrong answer to this question, but it is essential to know so you can decide what works best for you. For example, some establishments offer perpetual maintenance and groundskeeping. There is typically an annual charge for this service. Other sites may require families to maintain the upkeep and cleaning of their individual graves.
What Costs Are Associated with the Cemetery I Am Choosing?
Ensure you clearly understand the total costs associated with the cemetery services. Buying the site is not the same as having the grave prepared for the committal service, and the fees related to grave opening and closing costs should be understood. As mentioned previously, find out if there are ongoing fees to help maintain the cemetery from now on and when those will be assessed.
Types of Burial or Memorial Options at Cemeteries in Waterbury, CT
As you might imagine, many approaches can be taken with laying your loved one to rest. Here are a few more questions that might help research what is available at the area cemeteries in Waterbury, CT, you are looking into.
How Do Secure Burial Crypts Offer Entombment Solutions?
In times gone by, burial crypts may have been available only to wealthy or high-profile persons. These stone chambers were secured beneath important buildings or churches and can be visited in some areas today. A modern crypt is more accessible to most of us but usually means a stone chamber. The crypt can be buried or placed above ground. Some crypts may be designed to hold two people instead of just one.
What Should You Know About Graves?
A burial site is known as a grave. Graves may be above ground. Mausoleums, some crypts, or columbaria niches are all excellent examples of this style. Graves can also be a more traditional means of burying deceased persons in the ground. Casketed or shrouded bodies or cremated remains can all receive burial. Some cemeteries may require outer burial containers such as burial vaults.
Order Mementos and Memorial Products to Comfort Your Family
When final preparations are being made, it is sometimes possible to order souvenirs such as jewelry or accessories with fingerprint impressions of your deceased loved one. These types of keepsakes may offer comfort to your family and close relations who are feeling the loss of this loved one so deeply. Unfortunately, there are some situations when burial is not possible or desired by the family. Even so, a place of permanent memorial can be an excellent means to support grieving families. You can ask your funeral provider or cemetery about options for memorial products to honor the memory of your decedent.
A Steadying Hand to Help at This Tender Time
Decisions around deathcare involving such details as final disposition may feel a little overwhelming. If you have religious preferences and need to consider them as you are making selections for cemeteries in Waterbury, CT, remember that you have access to the support of the Archdiocese of Hartford during this challenging time. We can assist in helping you find solutions that will honor the religious needs that bring comfort to the living and the dead.
Cemetery FAQs
What Funeral Preparations are Necessary for the Elderly?

Ideally, funeral preparations for the elderly should be made in advance, before a crisis occurs. This allows everyone involved to calmly discuss and decide upon the arrangements, ensuring that everything is carried out according to the individual's wishes. It's also important to make sure that all their legal and financial affairs are in order. This includes things like having a will in place, as well as any Power of Attorney or advanced directives they may have created. Once you've taken care of the practicalities, it's time to start thinking about the details of the funeral itself. Please attend our Dignity of Life Seminars to know more about maintaining the dignity of life during end-of-life decisions.
Are Cemetery Plots Refundable in Waterbury, CT?

In general, most cemeteries do not offer refunds on plots purchased. There may be some rare exceptions, that's why it's important to check with the cemetery and policies before making any final arrangements.
Are the Deeds of Cemetery Plots in Waterbury, CT Recorded?

Yes, all cemetery plots are required to be deed-recorded in Waterbury, CT. The reason for this is to ensure that the proper owner of the record is documented for ownership purposes. If there is ever a question about who owns a particular plot, the deed will serve as proof of ownership. The documents are public records and can be obtained by anyone upon request. If you're looking for information on a particular plot, you can contact the cemetery directly or search the town clerk's database by name or by address. If you have more questions, please check our cemetery FAQs